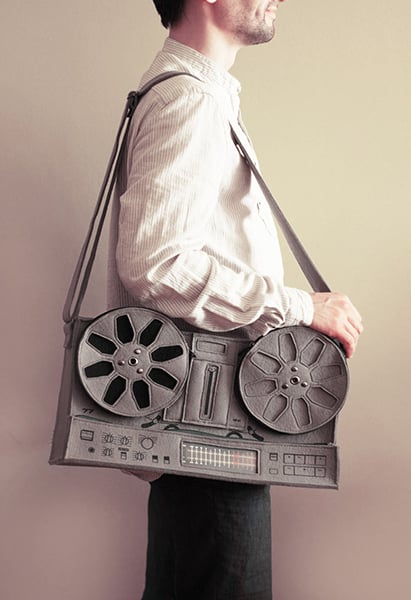 Done with This One? Click Here for the Next Awesome Post!
AKAI 77 Reel to Reel Bag
---
A messenger bag that looks like the AKAI 77 tape deck. Made entirely of felt, the details on the bag are amazing. Note the LCD display. Also check out the shop's piano bags and gas can bag.