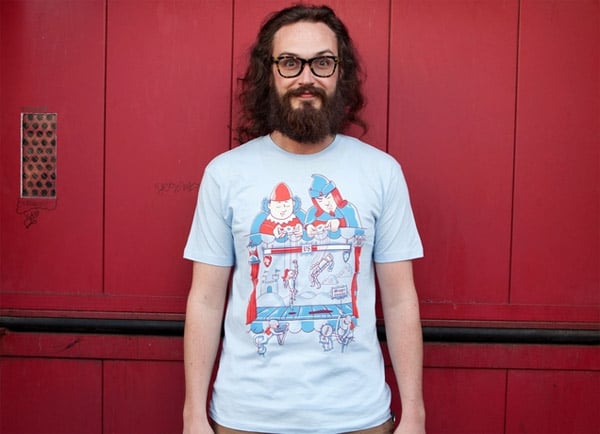 Done with This One? Click Here for the Next Awesome Post!
A Very, Very Old Game Tee
---
If ever there was a reason to portray the world's oldest game, such as Ye Olde Street Fighter Super Combo Puppet Robots, this amusing tee from Eduardo San Gil Rodriguez ought to do the trick.