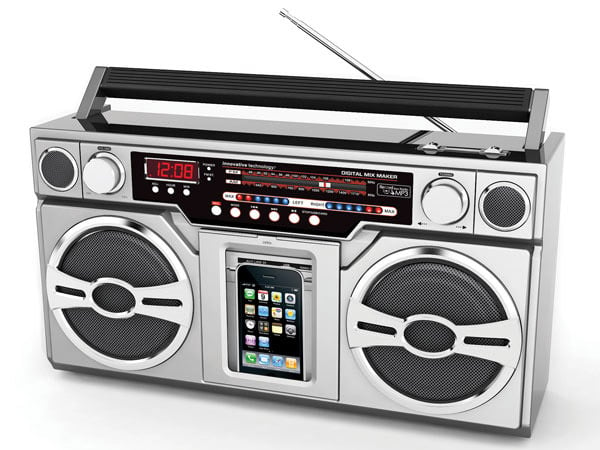 Done with This One? Click Here for the Next Awesome Post!
80′s Style Digital Boombox
---
This 80's-style boombox fits iPod devices, lets you record from the FM tuner to MP3 and save directly to an SD card or USB. Bonus: "D" batteries let you take it on the subway for a delightfully retro ride.