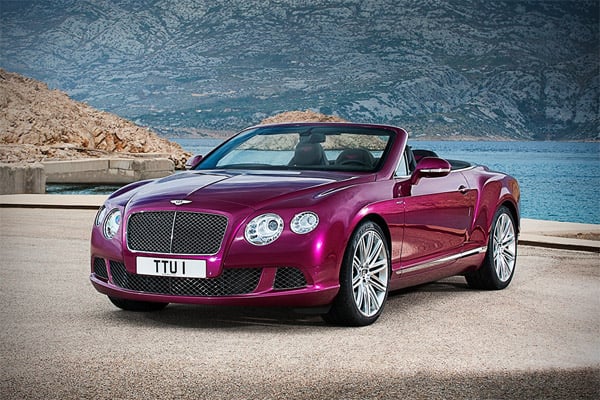 Done with This One? Click Here for the Next Awesome Post!
2013 Continental GT Speed
---
We wonder why Bentley chose that shade of pink paint too, but despite this there's no doubt that the world's fastest 4-seat convertible rides like a boss; 616 hp, 0-to-60 in 4.4 seconds and 202 max mph.