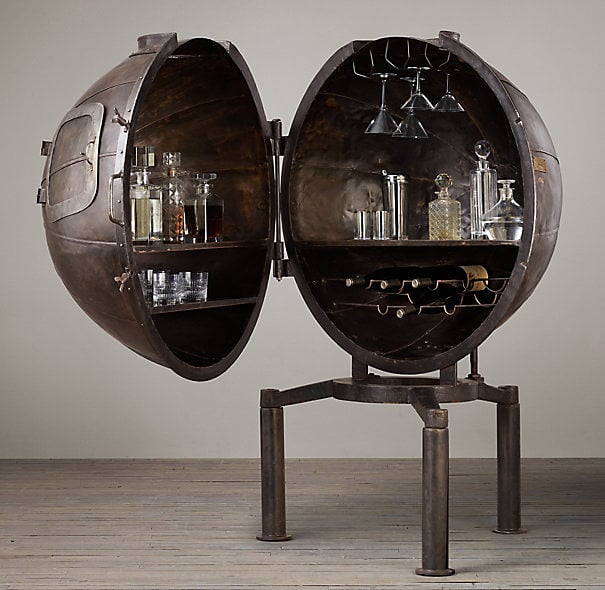 Done with This One? Click Here for the Next Awesome Post!
1920s Voltage Tester Bar
---
Another product of Restoration Hardware's current obsession with grimy 20th century curios, this imposing iron drink cabinet is based on a light bulb voltage tester from the 1920s. Perfect for supervillains and mad scientists.